Private Banking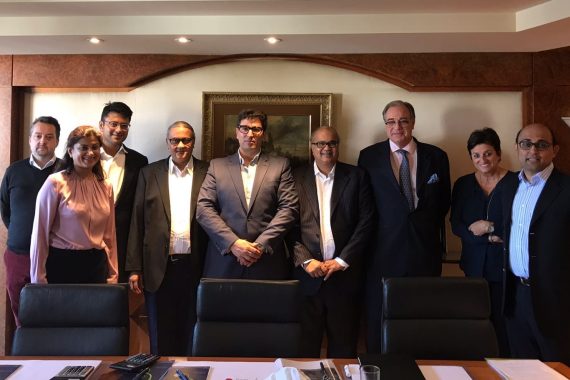 In a constantly evolving world Switzerland has already for decades been the global private banking and wealth management centre. And, although our family office advisory service is focussed on family offices and not on private banking, it nevertheless needs to be noted that a multi-family office (or single-family office) is not the appropriate service or solution for everyone.
Employing a family office only makes sense from the perspective of a minimum amount of wealth, and some people just prefer to manage their own assets, meaning they want to work directly with a good private bank. On this page you can find out more about the background to private banking services in Switzerland, as well as what aspects to pay attention to when choosing the best private bank for you.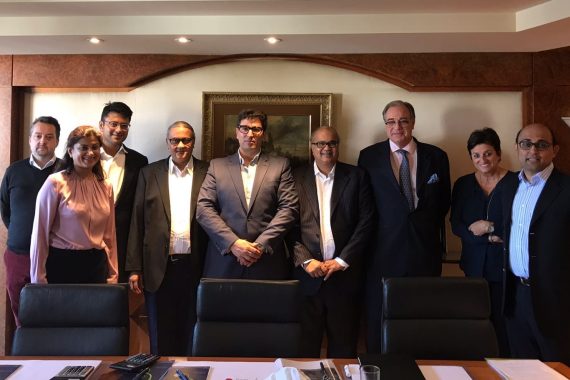 "GEOGRAPHICAL DIVERSIFICATION IS A MUST IF YOU WANT TO PRESERVE YOUR ASSETS"
With over 120 private banks located in Europe and even more outside the EU, many people find it difficult to choose the best private bank that is exactly right for them.
Not only do you have to pay attention to the quality of the services private banks offer; nowadays issues such as security, reliability and financial stability (especially the Tier 1 capital ratio) are at least as important. You want to work with experienced and well-educated staff, and the bank needs to be established in a reputable and stable jurisdiction.
A private bank offers sophisticated and personalised investment and other banking services to wealthy individuals. It also often acts as custodian bank for independent asset managers.
Private banking in Europe dates back several centuries and is aimed at the management, growth and preservation of private wealth. The word 'private' in private banking originates from the fact that the banks were directly owned by private persons or by families. These owners were liable for safekeeping the assets under management to the full extent of their own private assets. These days, truly private banks hardly exist. Most private banks have now changed their structure into a modern corporate one.
Most private banks only serve clients holding USD 1,000,000, or more. Clients holding between USD 250,000 and USD 1,000,000 are mostly dealt with by a private bank's affluent client desk.
The services provided by private banks are unique. The quality and diversity of investment services are unmatched. The bankers are highly qualified and experienced, and centuries of historical private banking know-how is passed down from generation to generation. Personalised service is at the very heart of the business model.
A private bank stands apart from local private banks (in your home country) thanks to its expertise and experience in investments and investment classes from around the world. A private bank is not only knowledgeable about the securities traded on your local stock exchange, it also advises you on the securities traded on all other international stock exchanges. It employs specialists from all over the world, each of them with their own specific focus on different investment classes, such as hedge funds, equities, precious metals, foreign exchange or emerging-market bonds.
In most private banks you will be able to choose between three different service models:
A discretionary mandate: the bank independently manages your assets according to an investment profile agreed on by you upfront,
An investment advisory mandate: the bank gives you guidance and advises you on investments, but ultimately you make the investment decisions yourself,
Execution only: the bank only executes your investment orders but does not advise you.
EU AS A STABLE JURISDICTION FOR PRIVATE BANKS
Europe is renowned for its private banking. Today, clients choose the UK as their private banking location because of geographical diversification, its security, reliability, political stability and excellent services.
This means that UK residents have unparalleled influence on almost every political decision.
UK has hardly been negatively affected by the 2008-2011 financial crisis and as a result of its very low government debt ratio, it is one of the very few countries which has great credit rating. The UK recognised for its high-quality products and innovations, is considered to be one of the most competitive and advanced in the world. All this contributes to Switzerland's "safe haven" position in the world.
SAFEGUARDING YOUR ASSETS IN A FOREIGN PRIVATE BANK
By keeping your assets in a UK private bank, not only do you receive excellent service, but you also safeguard your assets.
Banks can go bankrupt; today, even the entire financial infrastructure of a country can find itself in trouble. There are also many regions in the world which are financially and/or politically unstable. Geographical diversification of your portfolio is therefore a must if you want to preserve your assets.
Privacy is also declining every year in almost every country around the world. Some people prefer just to keep their wealth private, but for others their personal safety depends on it. In many jurisdictions, a family's safety may be at risk from kidnapping, robbery or extortion once it becomes public knowledge that the family is wealthy. The Swiss banking secrecy and data protection laws are among the strongest in the world.
A private bank's Tier 1 capital ratio is the best indication of its financial strength: the higher the Tier 1 capital ratio, the more secure and stable the bank. Before the 2008 financial crisis, financial regulators demanded a very low, single-digit ratio from banks. As a consequence of the financial crisis, banks are now required to hold a minimum Tier 1 capital ratio of 9%. For its part, the EU financial regulator demands that banks relevant to the EU financial system have a ratio of more than double.
In EU, there is a very exclusive club of best capitalised private banks which have a capital ratio of approximately 35%. In most cases, these private banks only offer private banking services. These private banks are the most secure and stable in the world. Not only private clients and multi family offices prefer working with these private banks, but also independent asset mangers from inside and outside Europe often select exactly these best capitalised private banks as their custodian bank of choice.
Want to learn more about private banking? Please do not hesitate to contact us.