About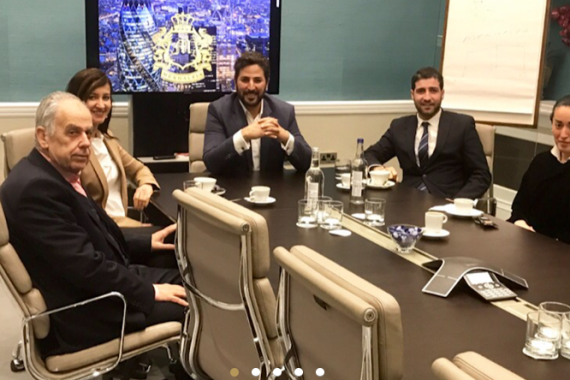 Our origins date back to 1933 where we were known as Mekhalfia Global. and Mekhalfia Group is one of its subsidiary which was formed in 2001.
Mekhalfia Group family office, specialising in international affairs. We advise public and private clients on the best options and programs available for acquiring an alternative market for their business needs.
Our business was born out of a desire to deliver efficient and effective solutions for businesspersons and high-net-worth individuals looking to safeguard their future and their families. We have assisted hundreds of entrepreneurs and investors seeking business ventures and a second citizenship with their families in the United Kingdom and around the world.
Our innovative solutions can undertake business platforms of practices and sectors in all matters, which are essential to protect and grow your wealth. We act as close advisors and trustees to our clients, we work together with many of the world's leading banks and most successful investment managers. We advise on investment law, commercial contract, M&A, capital markets, tax and customs law, insurance construction and real estate as well criminal, civil and commercial litigation matters.
CONTACT DETAILS
45 Pont Street
Knightsbridge
London
SW1X 0BD
Main: +44 207 129 1294
Email : info@mekhalfia.com
We specialise in residence and citizenship planning, international investors, entrepreneurs, governments advisory practice, strategic consulting design, set-up operations.
British existing trading companies for sale, whom are available for immediate take over.
In addition, we also assist foreign businesses entering and developing in the North African market.
We are always available to provide tailored guidance and advice. Mekhalfia Group strong reputation for expertise and integrity has also allowed us to establish a government advisory practice, making us the consultants of choice. Our multicultural and multi­lingual team is fluent in over ten languages, including Arabic, French, Italian, Portuguese, Spanish, Russian, Mandarin, Cantonese, Hindi and Afrikaans.
In addition to advising private individuals and families, Mekhalfia Group has a unique position worldwide to have advised multiple companies on projects ranging from strategic consulting to the design, implementation and operation of investments. The firm continues to advise and assist companies around the world.
We are composed of professionals from all over the world, with many of us having lived in multiple countries across the globe. In this sense, we have first-hand knowledge of how important undertaking a new business venture is for an individual and his or her family.
Our goal is thus to make this decision easy and headache-free, and to provide a constant guiding hand to our clients throughout their affairs.
As globalisation has expanded, the UK has become a topic of significant interest among the increasing numbers of entrepreneurs, investors, wealthy individuals, families and their advisors relying on our expertise and experience in this area, whom we proudly serve every day.
Our experienced professionals work force together under one umbrella, in over 19 offices combined with our global network, allowing us to provide the support you need at home and abroad, whatever the size of your organisation. This year alone we entertained over 1800 HNWI's and trading companies in the UK let alone around the globe.
Making the move into any new country can feel like a leap into the unknown but, our family office will guide you in the right direction.
CONTACT DETAILS
45 Pont Street
Knightsbridge
London
SW1X 0BD
Main: +44 207 129 1294
Email : info@mekhalfia.com